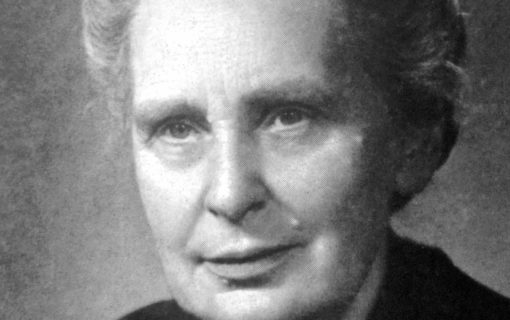 Rev Gwenyth Hubble (1906-1972) was born 30th January 1906.
She grew up in association with the Clarence Road Baptist Church and was baptised aged 13. A B.A. of London University and the holder of a teaching diploma, she was Educational Secretary of the Girls' Auxillary (1930 -33) and Personal Assistant to Miss Eleanor Bowser, then Women's Secretary at the Baptist Mission House (1933-1937)
Growing increasingly convinced of her call to ministry, she was accepted for training at Bristol College and after taking the London B.D. degree was ordained in 1939 on appointment as Assistant Secretary of the Student Christian Movement.
From 1945 – 60 Rev Hubble was Principal of Carey Hall, Selly Oak, the women's training college supported by BMS, LMS and the Presbyterian Church of England. In addition to missionaries, Presbyterian and Baptist deaconesses received training there. Whilst Principal Rev Hubble attended meetings of the International Missionary Council and World Council of Churches.
Growing in standing Rev Hubble was invited to join the staff of IMC, which in 1961 was fully integrated with the WCC. And from 1961-68 she served the Division ofWorld Mission and Evangelism, WCC based first in New York and then later in Canada.
Rev Hubble retired and settled in Toronto, continuing to be active running morning bible classes.
Rev Hubble passed away on the 17th August 1972 in Toronto.
She is remembered as being a woman of unusual gifts, with a personality in which strength and tenderness were blended.