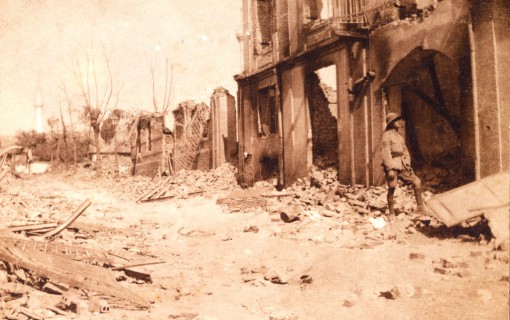 An exhibition to commemorate the centenary of the First World War.
An exhibition looking at the events of the First World War and how these affected the thoughts and actions of non-conformists. The exhibition included never before seen items such as correspondence from Prime Minister David Lloyd George, emergency passports issued at the outbreak of war and photographs from international war fronts.
Two free talks accompanied the exhibition and are available to listen to online to the right of this page.
'The world of the early twentieth century shook in August 1914, the tremors extending to the Baptist faith. Despite earlier efforts to support international peace, Baptists soon backed the war effort. The faith declared itself against the evil of the Central Powers; 'For Liberty Against Tyranny' seeks to tell their story. Phrasing themselves in moral terms, Baptists were a key part of the wider war effort, putting aside their qualms about warfare to fight at the fronts or to serve as chaplains in the trenches, while those at home made a concerted effort to support the British campaign against tyranny. This exhibition displays formerly unseen documents and photographs that bring to light a less famous, but no less important narrative of an infamous war.'