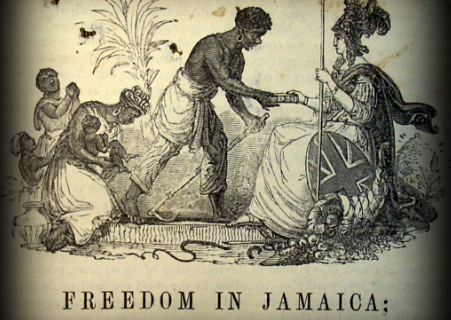 An ambitious exhibition of previously unseen original texts, manuscripts and artefacts which document the history of the Slave Trade and the Abolition Movement.
The exhibition included intriguing items such as pictures of the Jamaica Mission of Reverend William Knibb (1803 – 1845); abolitionist poetry; slave ship images; and items relating to the slave rebellion of 1832. Visitors were also encouraged to contemplate modern issues of slavery and human rights.
We held two free talks alongside the exhibition, please listen via "Audio talks" to the right of the screen.
31st October 2013 – Modern Slavery – Rod Leith, Anti-Slavery International.
28th November 2013 – The Politics & Poetics of Anti-Slavery Writing – Prof. Cora Kaplan.
For further information, please see the exhibition guide which is available to download for free.