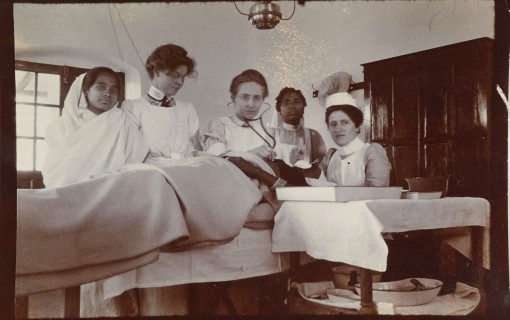 Stethoscopes & Petticoats examined the amazing contributions that non-conformist women made to the changing social landscape of Britain and beyond.
In March 2014, we held an exhibition along with two talks examining the impact non-conformist women have had:
Monday 17th March  5.30pm:    Cindy Aalders spoke on "The Life and Hymns of Anne Steele". Anne Steele is recognised as the most significant female hymn writer of the 18th century, composing over 140 hymns, numerous poems and prose meditations, and setting many psalms to verse.
Wednesday 19th March 5.30pm:    Hilary Ingram spoke on "The Life of Dr Ellen Farrer", a pioneer female doctor who set sail for India in 1891.
Please take a look at our free exhibition guide for further information.