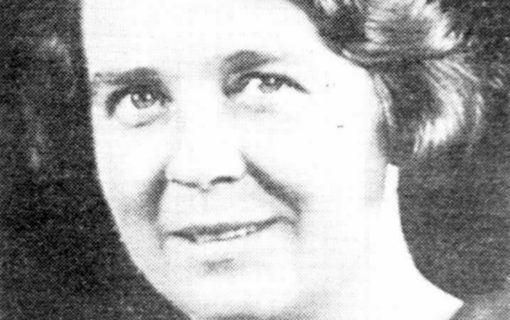 In 1919 Rev Violet Hedger was admitted to Regent's Park College to study to be a Baptist minister.
It was the first time a female had been admitted to the college or any other English Baptist College. Violet gained her BD in 1923 but had difficulty settling in a church. In 1926 Violet was called to be the minister at Littleover Baptist Church and stayed there for for 3 years. Her next pastorate was at North Parade, Halifax from 1934 -1937.
After this, she moved to Zion, Chatham, and remained the minister there throughout the Second World War. During this time the church was bombed once and the manse 3 times. After the last bombing, Violet was discovered in the manse unconscious and buried and suffering injuries that would result in permanent disabilities.
After years of rehabilitation, Violet continued a life in ministry which included her final pastorate at Chalk Farm in 1952, later retiring to Worthing. Violet died in 1992.
In Violet's Obituary it states she was:
"A pioneer in women's ministry she battled against family opposition, prejudice, emotional breakdowns and physical disability to fulfil the ministry to which her Lord called her."