History Twilight Session: Wednesday 8th October
Posted Tuesday, 9th September 2014
History teachers – would you like a unique opportunity to handle and work with original documents, images and artefacts at an Oxford college? A chance to use collections to help to create accessible, imaginative and stimulating resources to use with your Key Stage 3 and 4 pupils?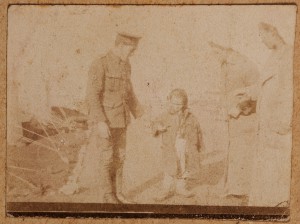 If so, The Angus Library and Archive, Regent's Park College, Oxford, would like to hear from you!
We have archive material on subjects including the slave trade, the role of women, war, empire and imperialism and we would like teachers to be involved both in the developmental stage and testing of new educational resources using these materials. When the resources have been completed, all schools will be able to access the materials from our website and also engage with other teachers and users exchanging ideas and comments for using them.
We refund teacher travel expenses, and provide refreshments.
Book early to avoid disappointment as places are limited.
Wednesday 8th October, 4.30pm, Regent's Park College, Oxford
Book online or contact katie.pearce@regents.ox.ac.uk
Categories:
Events
Opportunities
Schools
Leave a comment
comments powered by

Disqus