Karen Bradley MP visits Slavery exhibition
Posted Tuesday, 6th May 2014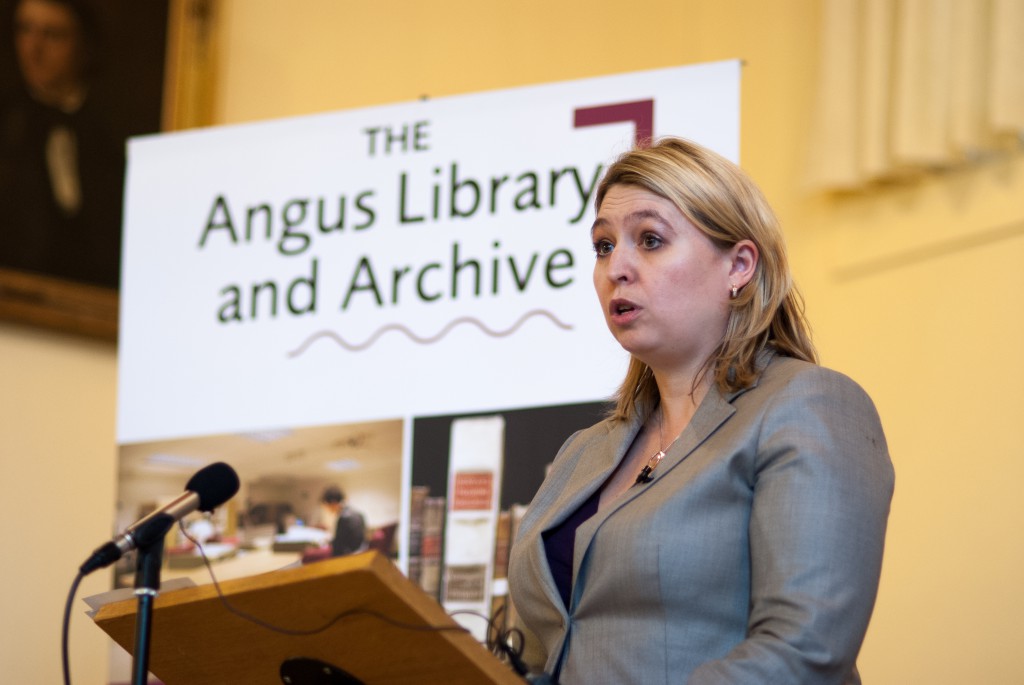 On Thursday 1st May, Karen Bradley, Minister for Modern Slavery and Organised Crime, spoke at Regent's Park College about the challenges faced when tackling modern slavery.
The Minister viewed The Angus Library and Archive exhibition on Slavery: The Historical and Modern Perspective. She noted that the exhibition is a fascinating reminder of the historical fight against slavery, stating 'the more we can raise awareness of the fact this evil crime still exists in 21st century Britain, the more chance we have of being able to consign it to the history books where it belongs.'
Further information from the Home Office can be found here
Click here to read a full transcript of Karen Bradley's speech.
Photograph by Lucas McLaughlin
Categories:
Events
Exhibitions
Leave a comment
comments powered by

Disqus